Griaß Di | (Bavarian: "Welcome")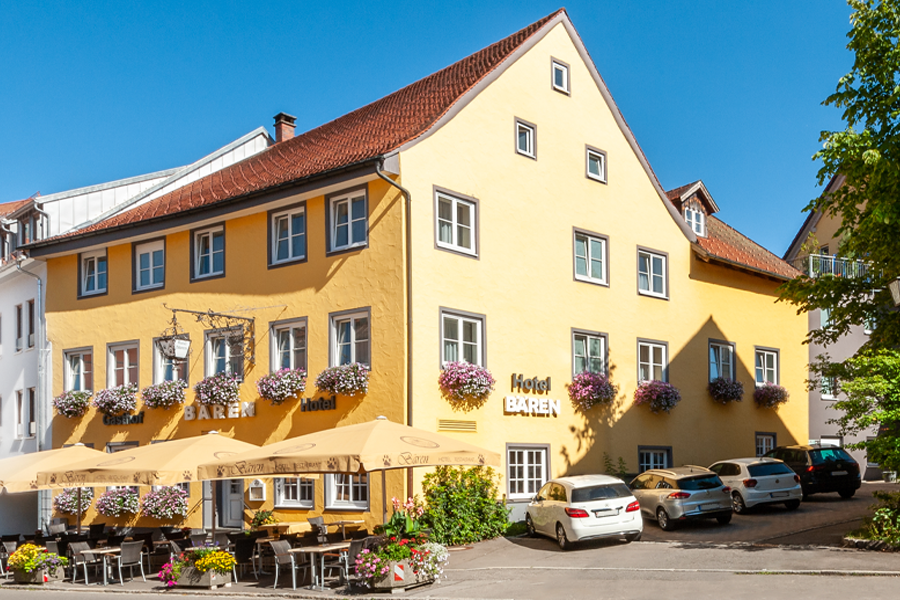 Feeling at home on the way
Your Hotel for Business trips and vacation in Isny
You can find our historical hotel, built in 1599 right in the heart of the city, close to the market squares In the beginning of '16, our hotel has been expanded by 31 rooms, meeting the most modern standards
We'd be delighted to welcome you as our guest. Please don't hesitate to ask us any furhter questions, or get in contact. We're happy to be of assitance to you.
Our rooms
Comfort and more in a central location
Our 45 rooms welcome you with friendly and comfortable furnishings. The bathroom has a shower, toilet, hairdryer and care products. Each room is equipped with a Flatscreen TV, a safe and a writing desk. WiFi access is of course free of charge
children's beds/ family room
Charge-points for E-bikes
Late-Check-Out on request
handicapped acessible room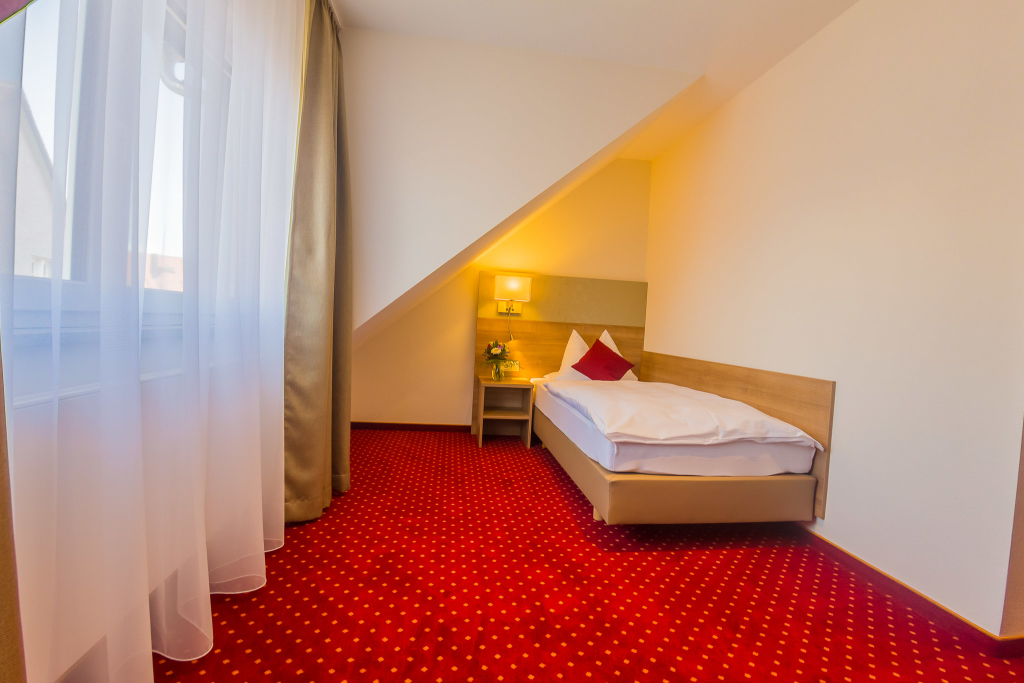 cozy room with modern furnishing Ideal for business travels or a vacation just for you.
from 65 € /night incl. breakfast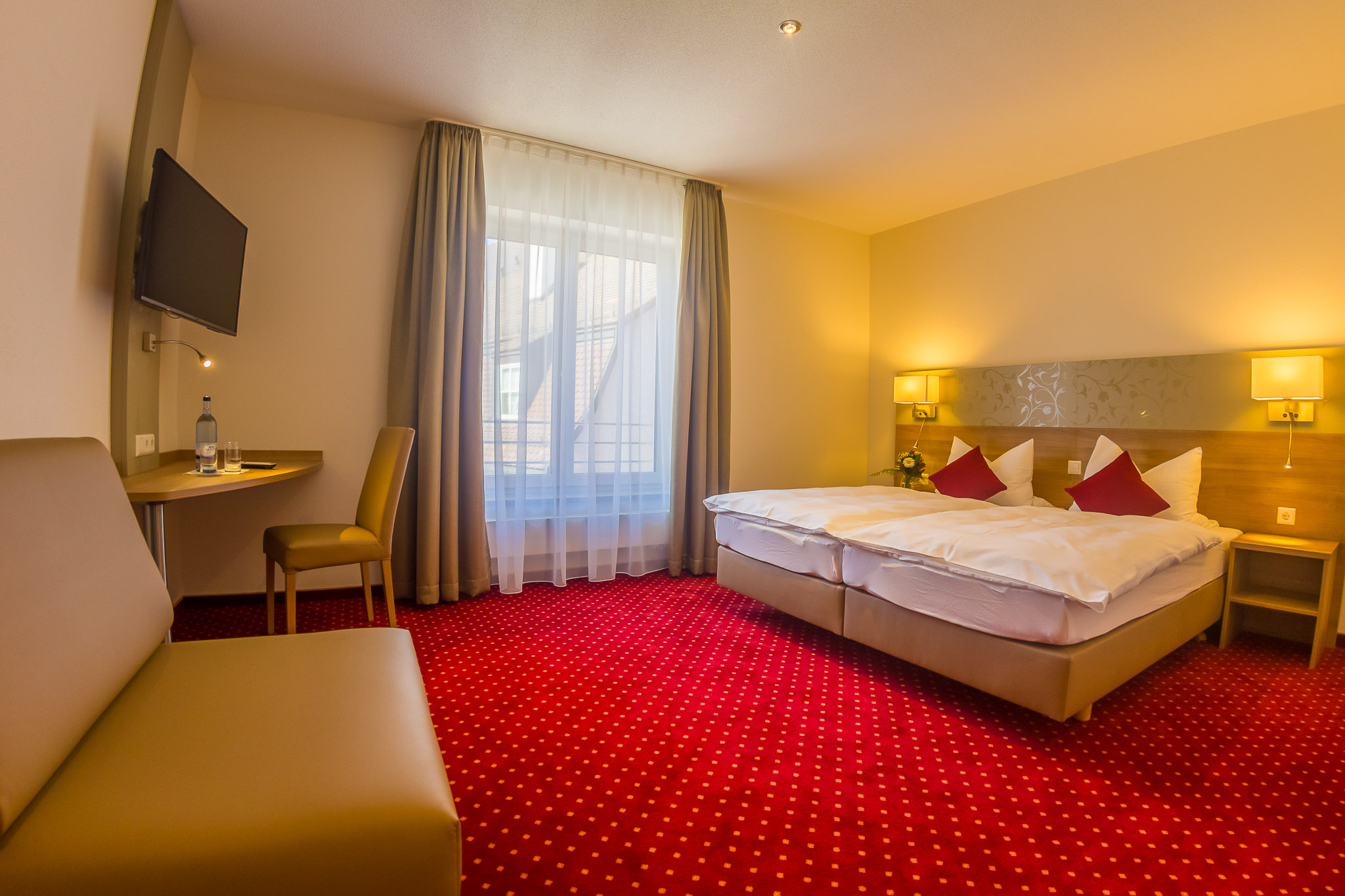 comfortable double-room, tastefully furnished Ideal for a relaxing vacation for two Don't hesitate to contact us for extra beds or the possibility of a family room.
from 95 € /night incl. breakfast
Equipment/Furnishing
our rooms
Our family-run Hotel in Isny welcomes you with 45 modern rooms and a friendly atmosphere. Our 45 rooms (non-smoker) with a total of 75 beds all comprise the following: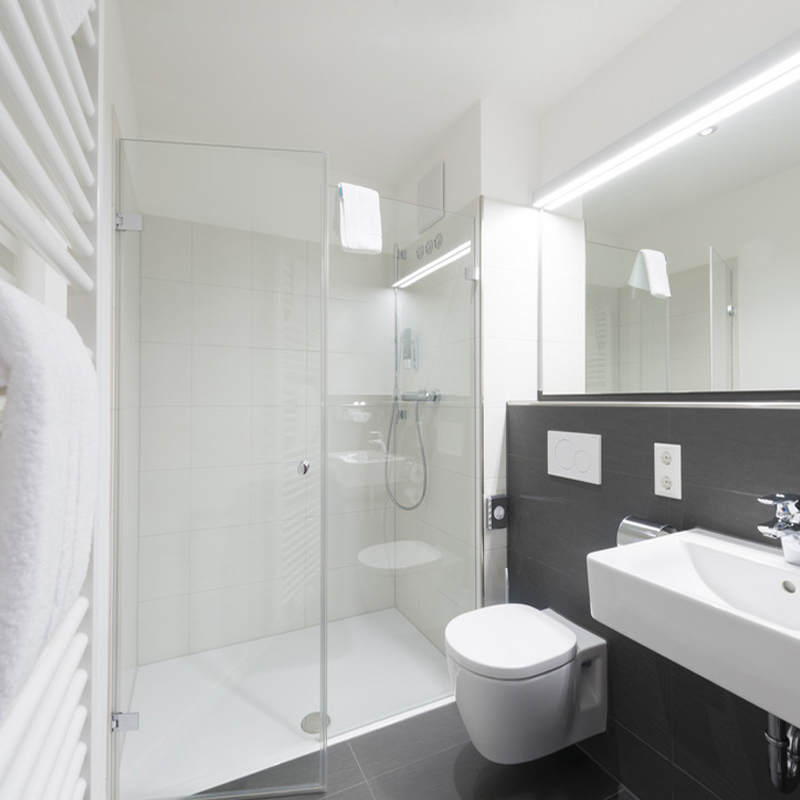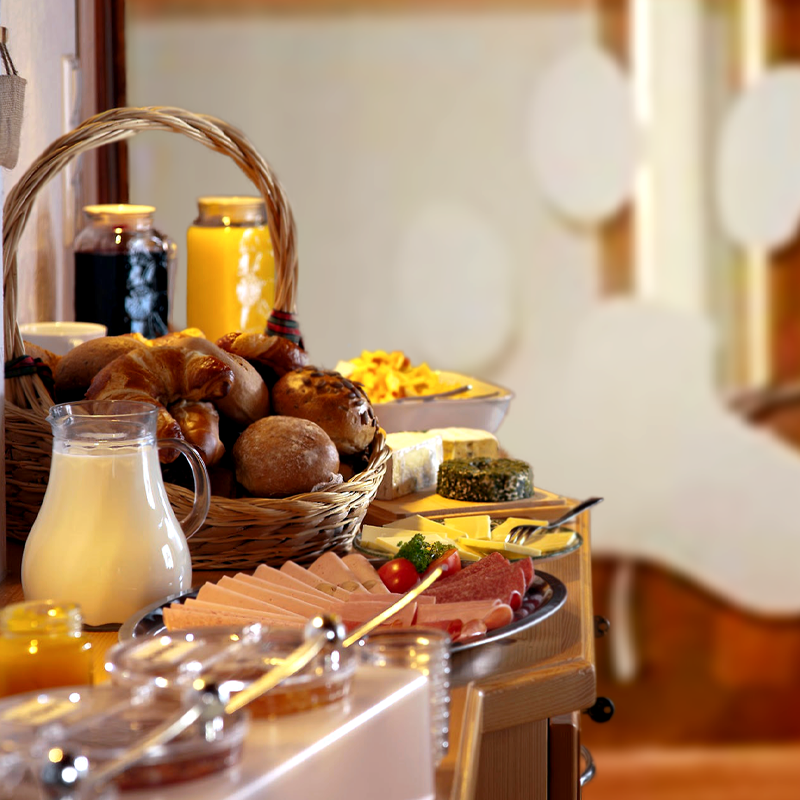 Breakfast
Our rich Buffet – the best way to start the day.
daily 7am bis 10am
in our Restaurant
Different types of fresh pastries, partially self-made jams, sausages and cheese, spreads, yogurts, cereals, honey, breakfast-eggs as well as a wide variety of juices and hot beverages are always fresh at your disposal
Please inform us of any allergies or intolerances in advance of your stay
room prices
you can always finde the guaranteed best price directly at our homepage

Singleroom
At our hotel we can provide 15 beautiful, modern single-rooms
One of which is barrier-free furnished and suitable for wheelchairs.
from 65€ /night incl. breakfast.

Doubleroom
Our Hotel can provide 30 spacious doublerooms
from 95 €/night incl. breakfast.

Extras
Childbed: 10€ /night
Extra bed: 40€ /Night
please contact us to get a wheelchair-accessible room.
a familyroom can be provided as well.
Service & Information
you can always finde the guaranteed best price directly at our homepage
Check in / out
Check-in: daily 2 pm to 11pm
Check-out: daily until 11 am
contact us for late Check-out
Payment
We accept the following payment-options:
Cash, Mastercard, VISA, EC-Cash, Invoice for Business-customers
Parking
Motorcycle-Garage
in-house parking
Bus-parking in close range
public parking in close range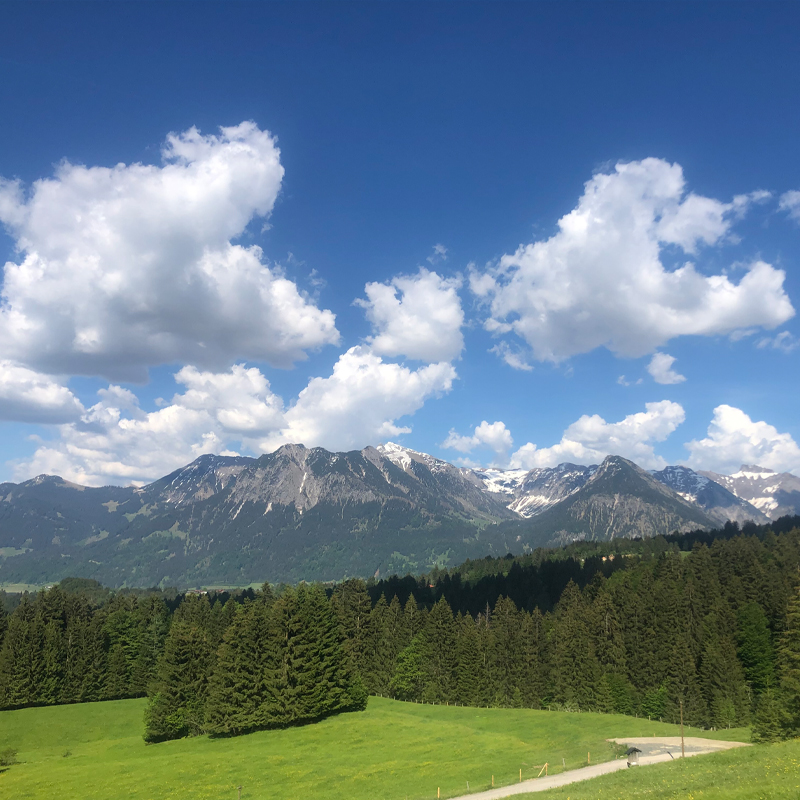 Leisuretime at Allgäu
Isny und surroundings – a region to relax and enjoy
Isny is located in the Alpine foothills of the Allgäu Isny is always worth a trip, the Allgäu is a region, providing unique experiences. Regardless of whether you want to enjoy culinary delights, love nature, culture or sport – special opportunities await you here!
Of course, you can also send us a booking request by phone, email or using the contact form. Contact us, we are happy to be there for you.
Breakfastimes:
daily 7:00 a.m. – 10:00 a.m.
kitchen:
daily 11.30 a.m. – 2.00 p.m. & 5.00 p.m. – 10.00 p.m.
Reception:
daily 7 a.m. – 10 p.m.
We are glad to be here for you