Bus- & Grouptravel
Experience the Allgäu together
There are many reasons to plan unforgettable group trips to the Allgäu. We would be happy to make you an individual offer for your trip to the Allgäu and themed trips such as Mother's Day trip, "Trip into the blue", cattle drive, Advent trip, etc.
We are happy to help you plan excursions. Please do not hesitate to contact us.
Exclusive services for group travel
Public, spacious bus parking lot in the immediate vicinity of the hotel
Placement of local travel and hiking guides
Cabin evenings
—
Viehscheid oder Almabtrieb
Visit the royal castles of Neuschwanstein or Hohenschwangau
—
Excursion to Lake Constance with a boat trip
Guided tour of a cheese factory, brewery or distillery
followed by a tasting
Children's and local festival in Isny
with traditional pageant
This is only a small selection of the excursion destinations that the region has to offer. We are happy to help you plan excursions.
Lunch stop & breakfast
Culinary highlights for your travel group
Our chef spoils you with regional and international delicacies.
We look forward to welcoming your tour group for a lunch stop or a breakfast snack in our house.
Here you find our current menu of the day including prices.
We ask you to register in advance.
Your included services
We would appreciate to warmly welcome your travel group!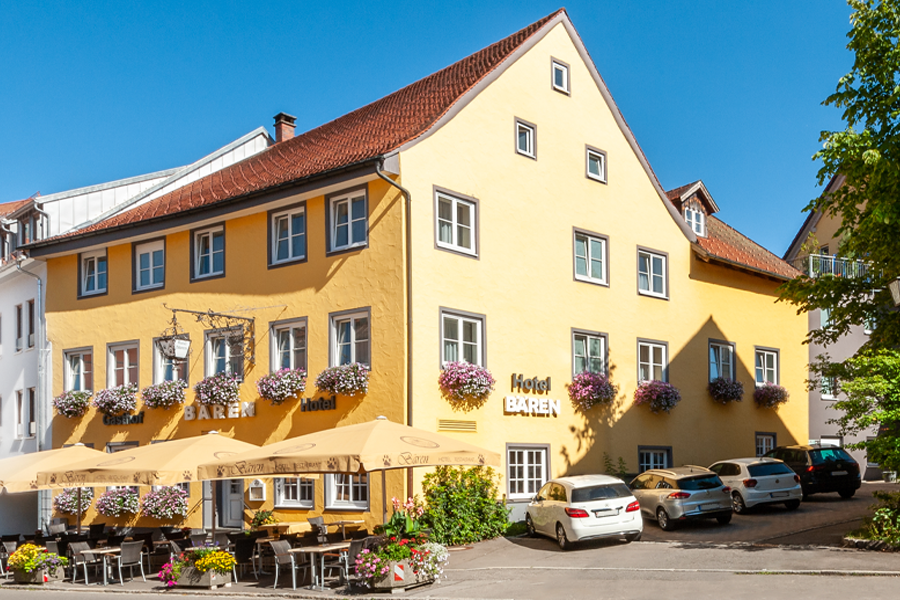 Location and surroundings
Our historic house is located directly in the old town of Isny, a romantic small town (approx. 10 000 inhabitants) in the heart of the Allgäu region (710 m above sea level).
The hotel is situated in direct proximity to the market place and the town hall. You reach the spacious bus parking area in an only two minutes walk.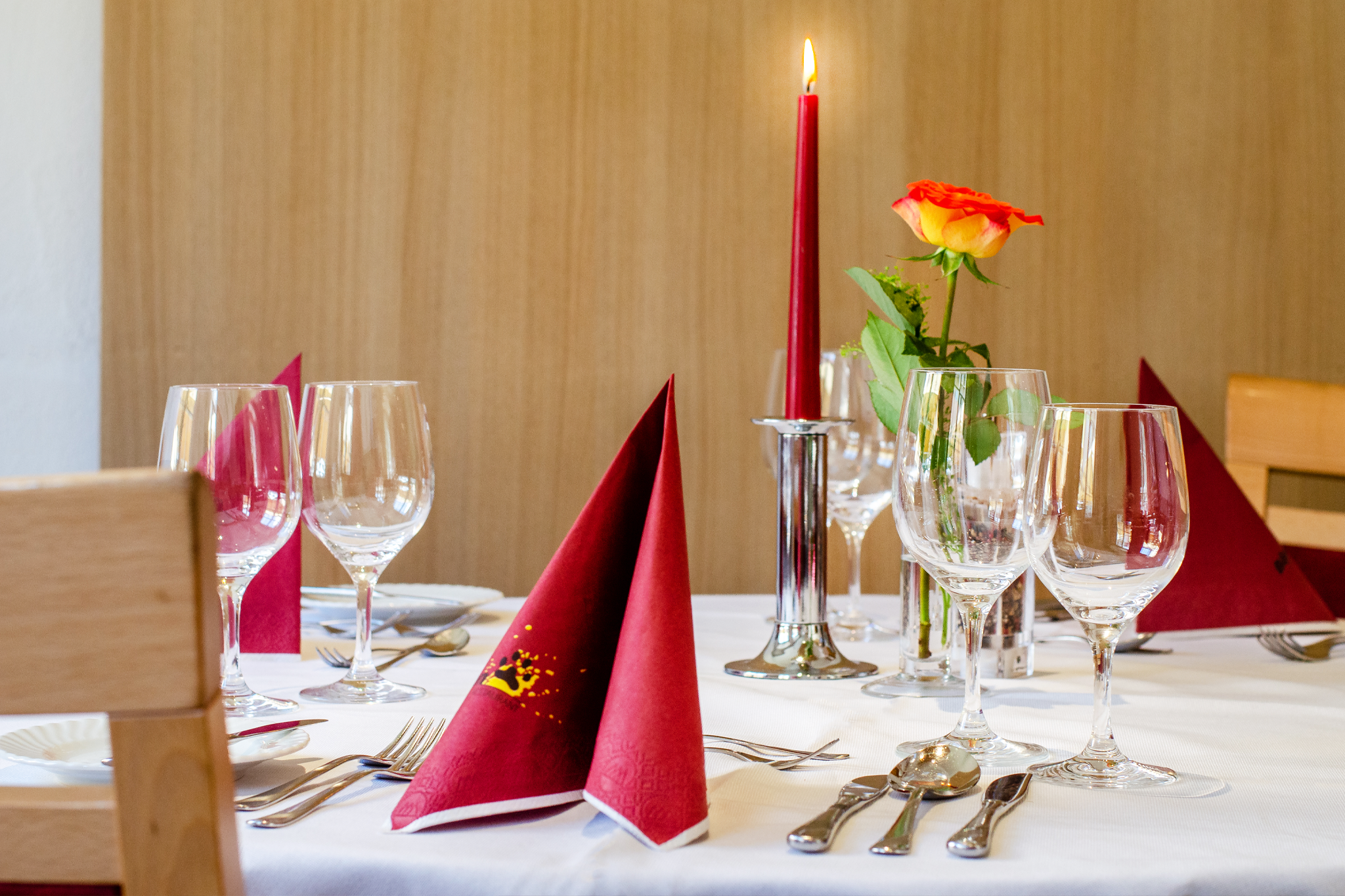 Included services
We offer the following included services for your travel group:
Rich breakfast buffet
A free bottle of mineralwater for every room
Free WiFi
With 20 full paying participants, one further guest is free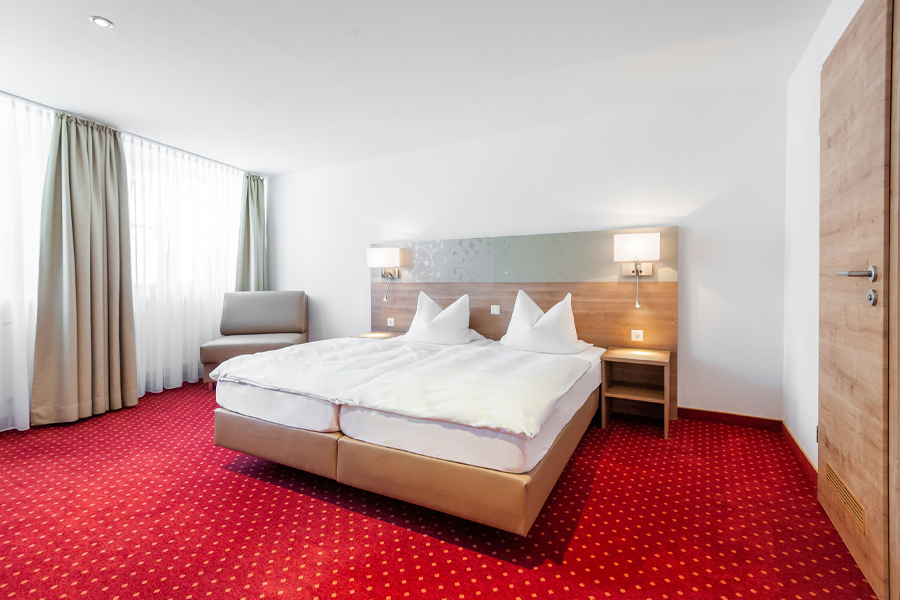 Contingent
Our 31 double bed rooms and 15 single rooms welcome you with modern and comfortable furnishing.
You find an Flat-TV, WiFi, a safe as well as an bathroom with toilet, shower and a hair dryer in every room. Our house is equipped with an elevator and correspondingly barrier-free. One room is furnished especially for disabled persons.
Bus-Parking
You can park comfortably at our hotel
There are bus parking spaces in the immediate vicinity of the hotel:
Towards Lindauer Str. 2
88316 Isny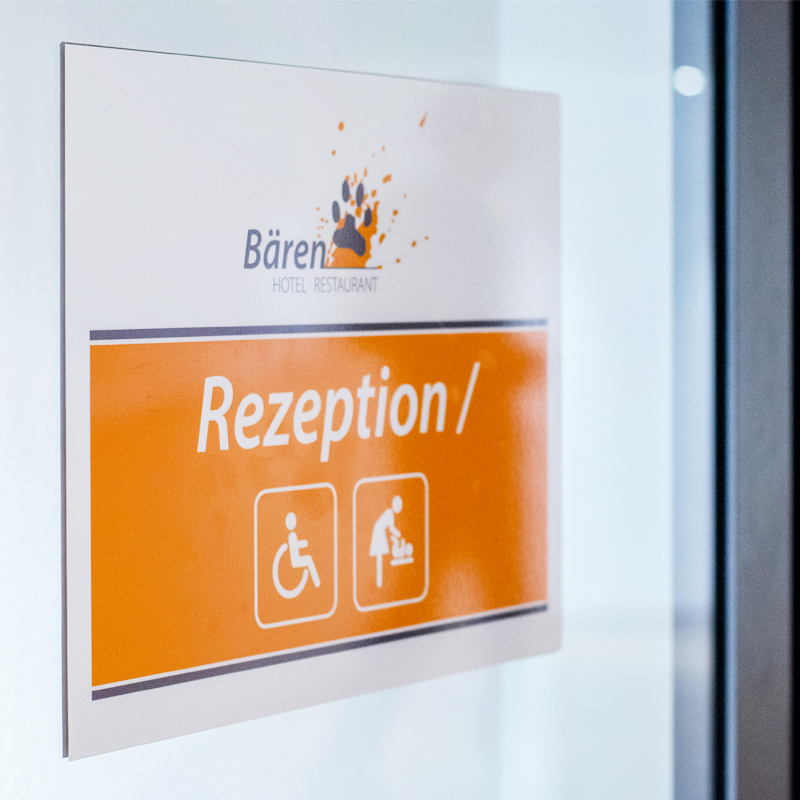 So that you feel good
Hotel Bären – Barrier-free and familyfriendly
We are already looking forward to your visit! It is therefore very important to us that all of our guests feel comfortable and at home in our house.
Our entire house is family-friendly and wheelchair-accessible. So you can visit our restaurant or stay with us without any fuss. We are happy to help you with all your requests!
Do you need an extra bed for your baby, a table with more space for a wheelchair or a handicapped accessible room? Please do not hesitate to contact us!
Of course, you can also send us a booking request by phone, email or using the contact form. Contact us, we are happy to be there for you.
Breakfastimes:
daily 7:00 a.m. – 10:00 a.m.
kitchen:
daily 11.30 a.m. – 2.00 p.m. & 5.00 p.m. – 10.00 p.m.
Reception:
daily 7 a.m. – 10 p.m.
We are glad to be here for you